Our Exclusive Chai Fashion
Couture and Jewelry Line
A portion of every Pink Chai purchase is donated to Breast Cancer Research Foundation
Please help find a cure; fight cancer and other life threatening diseases by wearing "Chai" for Life, click here.
Celebrate Life: "Be 'Chai' on Life; Wear Chai for Life," I.N.
Having or had a Simcha, let us wish you Mazal Tov on our Simcha Announcement Board. It is absolutely FREE and we will keep it on for 30 days. Simply fill out the announcement form by clicking here and submit it to us for our approval.

Would you like to have your products & services listed with us? Click here to read about the benefits of advertising with our company. Submit your company information via our COMPANY
LISTING FORM.

We accept American Express, Visa, Mastercard, Discover and Pay Pal. If you have a Pay Pal account simply go to www.PayPal.com and send funds for the amount of your order to our email address: orders@mazaltovpages.com

Check out our specials page, where you can find huge discounts daily. Please click on the Sale Specials link throughout our site.
ITEMS ADDED DAILY!

**We can calculate your Hebrew birthdate or any Hebrew date for you, if you would provide us via e-mail with your secular birthdate, or any secular date & year, for which you would like to find the corresponding Hebrew date.
Please feel free to call & check the
availability of unlisted styles.

Contact Us:
Tel: (954) 894-8775
Fax: (954) 416-6684
E-mail: Info@MazalTovPages.com
Monday - Friday 10:00 A.M. - 5:00 P.M. (Eastern)

Join Us on Facebook
*No returns on custom, printed, personalized or special order items. *Prices are subject to change without notice.
Please click here to buy
our Gift Certificates.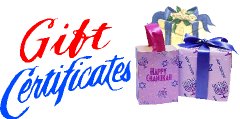 Try our SECURE online shopping cart or order form. If you prefer, you may print it out and mail it in with your check or money order.
We take great pride in our top quality merchandise, special customer care & prompt service.
You are very important to us. We will always treat you with respect & care.
WE DO ENGRAVING &
CUSTOMIZED
PLAQUES.
CONTACT US
FOR DETAILS



We have a full designer collection line of beautiful bridal accessories, favors, keepsakes, costume and gold jewelry, tiaras, headpieces, evening bags and money holders, gloves, garters, flower baskets, ring bearer pillows, place card holders, wedding party gifts, etc... Please visit our Bridal and Special Occasion Accessories Section.
This site is best viewable in Internet Explorer 4.0 and Netscape 6.0 or later - Enjoy.


CloseoutsTrading.com
GLOBAL MARKETPLACE
Wholesale & Retail, click here.